Square D vs Siemens Electrical Panel: Which To Choose?
The home's electrical panel is one of the most essential parts of your house, as it represents the main electrical switchboard of any construction. It is also crucial for the home's safety, not to mention convenience. That's why, if you're ever in the market for a new panel, deciding which brand is best and what panel to get is important. A Square D electrical panel is very popular today and comes with good reviews. However, this is equally true for a Siemens electrical panel.
It becomes easy to see how overwhelming or confusing it can all get. There are so many available options. Below, our electricians have highlighted some of the reasons to choose a Square D panel and reasons to choose a Siemens panel, so you can see how they stack up against each other. Hopefully, this will help you make the right choice for your home.
Reasons to Choose a Siemens Electrical Panel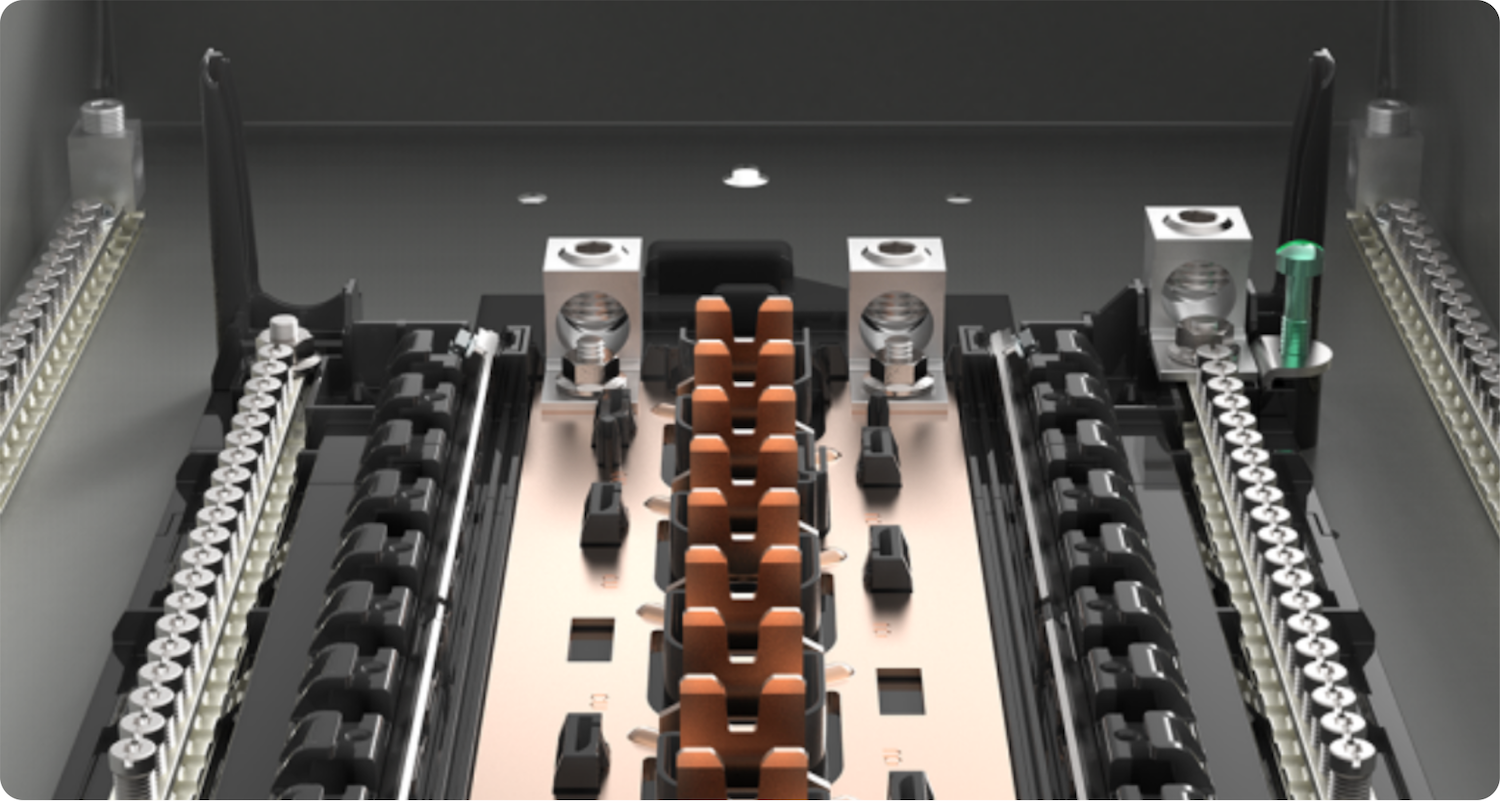 Siemens panels are quite versatile and come in different sizes and versions. The brand has been catering to residential electrical needs for many years and recognizes that not all homes and households are the same. Therefore, one of the feathers in their cap is the array of products they offer, which allows you to choose a panel that's right for your needs. 
Another great reason to choose a Siemens electrical panel is the quality of the brand. Having operated in the field for hundreds of years, the company is synonymous with high quality and innovation. Their single-phase load centers line provides one of the most complete offerings on the market.
Moreover, with the advances in technology and the brand's constant search for innovation, their panels are now faster and easier to install. If the process is faster and easier for the electrician, this means faster and easier for you as well. This translates into less disruption to your home and life. 
Last but not least, the Plug-On Neutral Load Center from Siemens provides increased safety and reliability. It features an integrated neutral bus bar that's safely secured using an existing line side clip. It also features a smaller electronic breaker footprint, which means more wire bending space, therefore its installation is simpler, faster and cleaner.
Reasons To Choose a Square D Electrical Panel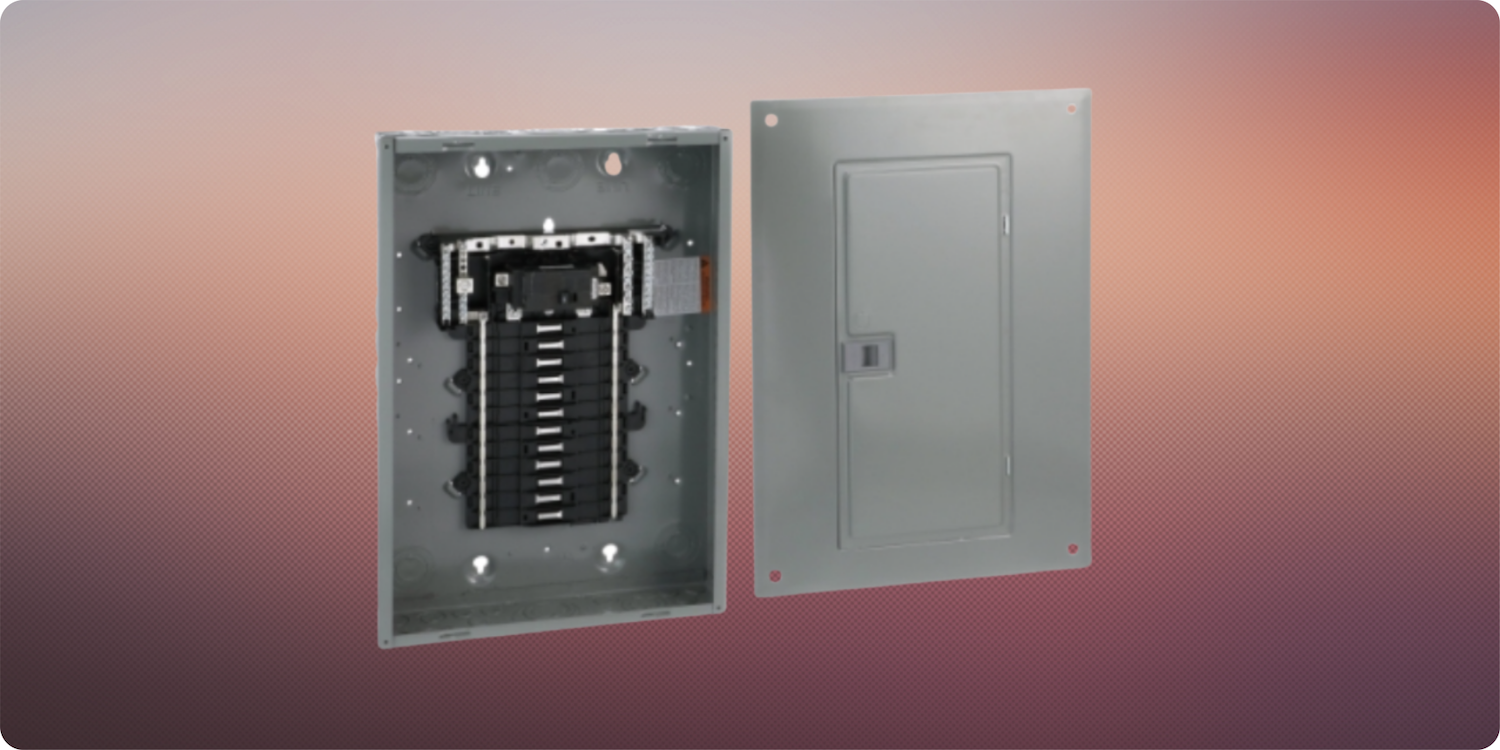 Square D electrical panels are also high quality. Manufactured by Schneider Electric, these panels are often compared with Siemens load centers. There are many electricians as well as homeowners who believe that the choice between a Square D electrical panel and a Siemens electrical panel really boils down to personal preference because they are both equally high quality. 
The Square D panels also offer a variety of models and types, grouped under 2 main product lines: Homeline and QO. The Homeline load centers are all single phase and range between 70 and 225 Amps. The QO line has both single and three phase panels, ranging from 30 to 400 Amps.
The wide range of offerings is not the only reason to choose Square D panels though. They are highly reliable and manufactured with high quality materials. The Homeline load centers are engineered for value and they also provide fast installation. The line offers both indoor panels and outdoor versions with rainproof (NEMA 3R) protection. 
The QO load centers are compatible with 3/4″ circuit breakers with Visi-Trip technology, and shielded tin-plated copper bus bars, which is an exclusive feature. This means that the tin-plated copper bus bars are sandwiched between two rugged polymer shields that insulate and secure the interior.
This line also comes with both indoor (NEMA 1) and rainproof (NEMA 3R) versions. It's a versatile line that can satisfy a range of individual requirements, so you can find the one that's just right for what you need. 
Square D vs Siemens Electrical Panels
As mentioned above, finding a clear difference between a Square D electrical panel and a Siemens electrical panel in terms of quality can be tricky. Both manufacturers have certified ratings for their panels, and each would have the same specs on many panels, since those are industry standards.
To that extent, any benefits given over one or another can be rather negligible or they can come down to personal preference. Some differences come from the panel design or aesthetics, but not safety features or electrical specs. They all meet the minimum specifications. Therefore, in the race of Square D vs. Siemens, it will all come down to a few considerations:
Price: electrical panels can get expensive and even though this is not an area you want to skimp on, you should still check and see who's giving you the most competitive pricing. Speak to your electrician as well, they should be able to help give you a fair overview of your options.

Lead time and stock: most likely you don't want to or maybe even cannot wait for weeks or months for a panel. Hence, sometimes the decision comes down to what's available in stock or which brand is able to provide you with a better lead time. Even if your personal preference is Siemens, if a Square D panel comes in faster, cheaper and it's more available in your market, then that might make you change your mind.
The bottom line is that both Square D and Siemens are high quality brands that manufacture safe and reliable electrical panels for residential purposes. They both offer a range of panels that meet any household needs, so if you're trying to decide between them, keep in mind that the differences are not functional. To better understand what that entails, speak to an experienced electrician, as they have great insight into the products available. 
Ready For Your Free Estimate?